CNC Train Library
The CNCTrain Library offers a library of e-learning content, supporting engineering simulation software and standard training modules in CAD, CAM, CAE, Automation, Robotics and Industry 4.0.

It is for engineering institutes, faculty / trainers, training centers and any department that would like to engage in skill development. This Solution is an NEP2020 aligned solution & offers outcome based hybrid learning solutions with analytics & online experiential learning delivery.

CNCTrain Library is used by engineering education, skill centres, training divisions, NGOs & CSR contribution.
We provide an anuual subscription product.
Teachers will be provided access to our support and engagement activities : software familiarization, application development, e-learning familiarization, learning plan development, lab & evaluation building activities related to skill development
We develop and deliver competencies based engineering learning solutions relevant to the industry - first for ourselves, for those in skill development and then for OEMs and technology firms looking to develop talent based on their technology.

Value proposition for educational institutes and training centers



We offer training infrastructure that allows you to deliver curriculum, co-curriculum & extra curriculum programs. With this infra you can build a business model to offer a range of job oriented activities to students & competencies & custom designing onboarding and training programs to industries. We build our library of content and software continuously - this means as a trainer / training institute / engineering institute - you are assured of latest catalogue of standard programs that can be used as is and training content, simulation software with which you can build your custom programs.

They are delivered to your LMS and client side which essentially means that your data and business is secure. You can administer the access to content and software with data security and privacy. By designing and delivering your programs, you can be sure of training delivery quality and NPS.

To build the community of skill development.
We are experts in certain areas and by offering this training infrastructure we are enabling a community of trainers, training centers and engineering institutes to deliver more skills and build employability. We are ensuring data privacy and enabling business opportunities for every skill development stakeholder thereby building livelihoods in manufacturing. By offering training infra as a service, we are also assuring our B2B users that their business, customers and techniques are secure. Through the community engagement and contribution, we are also enabling new entrants into the skill development to learn from experts, creating an ecosystem for ideation and creation of new programs.

Competencies are mapped by taking topics and breaking it down into modules. Each module is developed based on industrial problems.



Flipped Classroom Technique
We use this technique to build our learning modules. This contains 2 parts - knowledge portfolio, skill portfolio. Each portfolio poses the learner with a problem at the end which they can take up to solve using the flipped classroom method.






Flipped classroom technique uses peer to peer grading and thereby ensure the quality of output overall.










Alpha, Beta and release. In each testing, data and feedback is collected and analyzed. Alpha testing is done within a closed set, Beta is with an open set of learners post which the modules are released into our cloud delivery application.


To what technologies do we cater to ? How can they be used?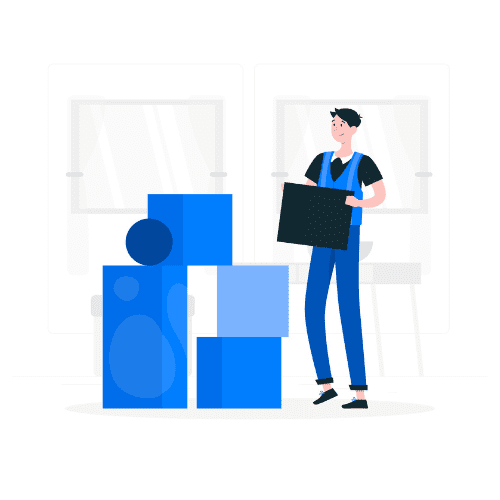 Build
You will have access to multiple engagements wherein you can collaborate to build various activities and also use the activities built by others and incorporate in their LMS.

The engagement includes periodic sessions through the year on software familiarization, application development, eLearning familiarization, learning plan development, lab & evaluation building activities related to skill development.

Skill development activities around build curriculum, co-curriculum and industry specific engineering labs solutions can be built with this skill pack. Activities include lab experiments, assignments to explain theoretical concepts, knowledge assessments and evaluation portfolio assignments to assess skills, workshops, short term courses, long term courses, custom skill development programs and onboarding courses for new joinees.

Activity template incorporates portfolio / flipped classroom techniques with peer to peer grading - thereby allowing for participants to interact each other and enabling social learning experience.

‌This activity template includes a starting live session and wrap-up live session where in the faculty / trainer can set the introduction to the activity, the process to completing activity and allow the participants candidate to present their knowledge and skill portfolio. The resultant output can also be used as reference material for future batches. Faculty / Trainers can include a feedback / survey to collect information relevant to the activity.
What is unique about all this? Why can't others do it?



Access and connect

Educational institutions, Faculty, Training placement officers
Availability of digital assets

E- Learning, software, skill development courses, assessments, workshops and projects
Continuous Development
Continuous development of learning plans and modules which is added to the cloud delivery application
Reporting
Metrics captured in every step which can be reported into a dashboard.
Each customer will receive period reports on the usage of e-learning and software
Support
Ease of access to content and software, live chat support,
continuous
yearlong
engagement
with faculty on
skill development activities,
access to our internships and projects
Organizations who are resellers of software, hardware, training and skill development solutions in engineering educational institutions are skill partners who can offer CNCTraining solutions. Skill partners are our channel partners and they receive a agency commission from the revenue generated by them

Agencies/ organizations that are empanneled to evaluate and certify skills and competencies can be a Skill Agency. They are certifying agencies and work with skill providers and skill developers.
Education and training institutions, training divisions in organizations, LnD departments in Organizations that develop and deliver skills. These organizations have the learners and the skill developers can deliver training to them. They can work with skill partners and skill developers.

Who is a skill developer ?



Mentors who can offer custom skill development solutions to skill providers. Services includes development of activities such as assignments, lab experiments, skill evaluation, short term courses, workshops, industrial seminars, long terms courses and more. They can deliver these programs to the participants of skill providers. They can be faculty in education institutions, independent trainers, professionals.

We need to build this business in a data and process driven replicable manner.

Build integrated relationships with investors, partners, providers and developers.

Generate leads in a geography - Thru the data science people.

Create engagements for the different stakeholders.

Invite key people and enable them to lead the engagement.
How to grow
​CNC Training solutions
​business ?

Create contracts for partners, investors, developers, providers and managers




Marketing and engagement is a key part of this solution and this requires creating collateral, enabling technology - thru self service engagement booking, chat support, access to documents, building interesting engagement thru virtual events.

Engaging Talent partners who can work with us to grow this solutions.