Writer:

Sankalpa Chakraborty



In recent years, we all know about the increasing adoption of robotics and automation technology. This is evident across different industries such as manufacturing, supply chain and operations management. Optimization of automated production systems has been a constant challenge for modern companies. This is mostly true for the ones looking forward to applying automation solutions. Simulation tools can be very useful to you as a future automation professional. The software AUTOMSIM provides you with the opportunity to experience a unique simulation platform. It is developed for automation professionals like you. Using this, you can try your programs on a virtual systems before application in the circuit build.

About the AUTOMSIM software
The AUTOMSIM could be the ideal software for your professional training. This software is easy to install. You can use it on your Computer (PC) devices. Developers have constructed the software interface to be easily navigable for you. It allows functions such as simulating, programming, supervising and preparing automated processes. The new version of AUTOMSIM also allows you to work on a virtual PLC. This enables circuit/model control within simulation scenarios. We provide detailed installation and reference guides for the software. You can access these within our Software subscription package. This makes it easier for you to understand its uses. Additional manuals that you can find online.

System specifications you will need for AUTOMSIM
In this section, we identify the requirements in computer systems that this software. All computer software requires certain hardware components as well as software resources for efficiency. Some primary hardware and software requirements for the AUTOMSIM software are:
Your operating system on PC needs to be Windows XP, Vista or later versions.

You need at least 512MB free memory.

You need to have a Graphic board (1024 x 768 x 65536 colour min.) (SMC international training, 2022).

Additional Requirements: Windows 98/Me/2000/XP/2003 Server
The Key features of AUTOMSIM software:
You can find the key features of AUTOMSIM in this blog as well as in the documents provided with subscription. This can help you understand more about the software. The primary features of the AUTOMSIM software are:
It is a unique and fully configurable environment

You can perform 2D application design and programming design

You can also simulate multiple operative components/parts in 2D

We can Standard animations for simulated parts/components. You can use these inbuilt components in your virtual designs.

It has importing options from self-generated foreign 2D drawings. Supported formats include SOLIDWORKS, 3DSTUDIO, AUTOCAD, etc.

You have the complete freedom to use your designs and import them from other software.

It further offers you a design platform for system supervision applications

Using the Design interface, you can configure varying types of automation applications. These include Hydraulics, pneumatics, Electrical panels, SCADA, vacuum, program controllers and electro-pneumatics.

You can additionally convey with other AUTOMSIM range of training systems
By now, we can all agree that we can perform multiple different simulation actions on the AUTOMSIM. Here is how you can use the different basic modules. These are the most common purposes of use for the product:
We can make Circuit Simulation and designs:
You can conduct circuit design and simulation through the software of AUTOMSIM. You can perform this on the interface pages. You can create electronic, electric, hydraulic, Logigrammes or pneumatic circuits on these pages. Any creator can select from a wide assortment of technologies. These are listed on pages that he/she wants to use. You can easily create connections between the different components.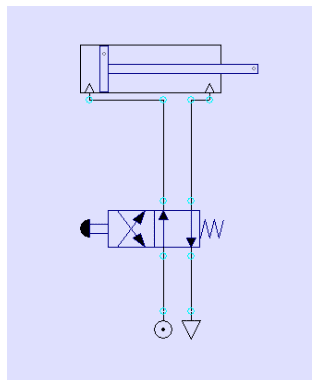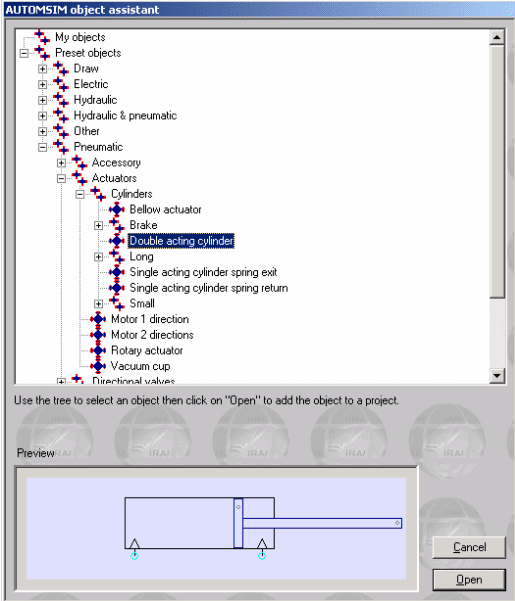 We can do programming designs:
AUTOMGEN variable names (see the AUTOMGEN language reference manual) and the symbols used in the AUTOMGEN table of symbols can be used for different function in AUTOMSIM. We can design programs by creating folders within the Programs folder. Some of the formats that you can use in this software for program designing include:
Flow -chart,

Ladder,

Grafcet, and

functional blocks.



Using the program wizard, you can design

programs and

customize symbol tables as required.
Application design:
The IRIS 2D/3D interface has a wide range of 2D and 3D components designed from real equipment. You may easily run these in the system. The software also has high compatibility with other design software. Examples include AUTOCAD and others. This allows us to import design elements from external sources. Within the system, you have to use the IRIS 2D console for 2D application design. Color customization options are also provided in the virtual universe. We can access these along with preference change options on 2D/3D axes. The designs coordinate with many other applications.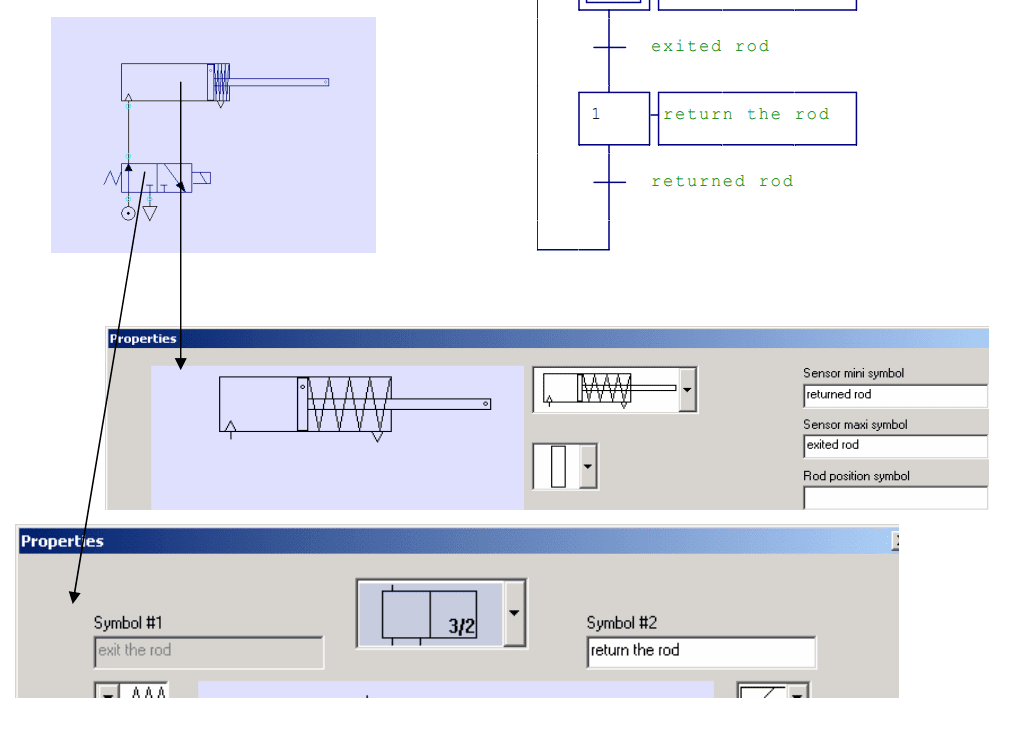 Interchanging objects: A symbol or a visual link is defined in the sheets (e.g., a pneumatic or electrical link connecting two objects).

Creating sensors associated with a cylinder

Interchanging AUTOMSIM objects with the automatism program

Interchanging AUTOMSIM objects with the IRIS 3D operating simulator

Interchanging AUTOMSIM objects with the IRIS2D supervision objects
Upon installing AUTOMSIM, you will have a 40-day window in which to register the license. After this period is over, you can always proceed with the registration so you can use AUTOMSIM PREMIUM. To register AUTOMSIM PREMIUM, go to the File / License menu and e-mail the user code supplied by AUTOMSIM PREMIUM.
Versions
There are different versions usable in AUTOMSIM. You can choose from any one of these:
AUTOMSIM standard version:

In this, there is use of OPC server or I/O card for communication,

Other inclusive packages are available on request.

AUTOMSIM Premium version

Available in Electronic dispatch/ physical dispatch

Extended components library

Extended functions: Plotting functions, drawing export to EMF formats (usable in MS suite, pdf formats etc.)
It is evident to us that gaining experience in working with automation simulation software like AUTOMSIM can be handy. It offers opportunities to understand the real time challenges and functions of automated machinery. Any student/professional interested in working in automation technology should have a good understanding of the AUTOMSIM software. On the CNC Train Library platform, we are providing subscription-based skill development and talent programs. These can help you improve your knowledge of this software. In addition, we also provide hands-on experience with the software.
Why is Automation simulation necessary?
Using automation simulation software, professionals can virtually evaluate the implementation of multiple design components and robots. Mapping their interactions within active conveyor systems is also possible. You can evaluate different estimations related to possible failure and downtime issues by running simulation programs virtually. This can actively reduce chances of actual loss as you move forward with the implementation after repeated testing on the simulators.
Does AUTOMSIM simulation software help with real-time automation training?
AUTOMSIM is a useful tool and automation trainees can simulate models quite easily using this software. The interfaces are also interlinked with communication access between different types of SMC training equipment. Transferability to real PLC from the simulation phase is also easy.
How to download AUTOMSIM on a PC?
You can download the software from the SMC training website. The CNC Train Library platform provides subscriptions and software familiarization sessions. You must ensure that your PC meets all system requirements before installing.
Where can you learn how to use AUTOMSIM software?
We have built the CNC Train Library platform for experiential skill development. At CNC Train Library, we offer skill development programs and the learning community can help you to understand the usability of AUTOMSIM software through activity-based projects and subscription options.