Do you know what a Digital learning hub is?
How does a digital hub help you develop the several skill sets required in a changing, growing world?
How does with industry partners to upskill students and close the skills gap?
Plans for AICTE to introduce a launch for training and internships.
These topics will now cover in this blog post. We will discuss what are the features and how it can benefit you.
They are the new all-in-one digital hubs that are making upskilling easier
SO, LET'S DIVE IN AND LEARN MORE ABOUT DIGITAL HUBS!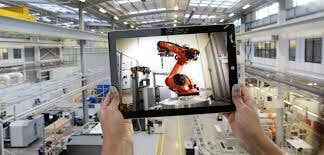 Digital hubs mean that the company will give you in-person training on the machinery available along with relevant training materials.
Anybody who is a student, engineer, undergraduate, or faculty member can receive training and improve their skills or fill a career gap.
Internships are yet another part of the digital hub, offering internships to assist with ongoing manufacturing projects to improve student's skills, gain confidence, and be ready for finding jobs.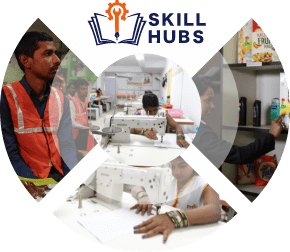 Many students who graduate from college are lacking with the right skills needed in digital manufacturing.
Digital hubs help students to improve their skills through many training courses in:
Robotics

CN

C

Industry 4.0

Manufacturing

Automation

Hardware

Mechatronics

Equipment

Tools, and Software used for running automated manufacturing processes and much more as well as FDP and INTERNSHIPS.
SKILL UP WITH AICTE'S VARIOUS PROGRAMS AND SCHEMES THROUGH DIGITAL HUBS
According to current plans announced by the All-India Council for Technical Education (AICTE), 1 crore students will work in the digital sector within the next few years. With the help of this scheme, young people around the nation will be given the opportunity to develop their digital skills and find work.
The AICTE will join with its national network of technical universities to offer training courses in a variety of subjects, including Digital Manufacturing, Advanced Manufacturing & Automation, Artificial Intelligence, data analytics, digital marketing, software development, cybersecurity etc
The company make training courses to meet the current needs of the job market and updates them as technology continues to grow.
HIGHLIGHTING CERTAIN SCHEMES OF AICTE
The fundamental goal of AICTE's partnerships with multiple companies is to offer students with the job skills they need to stand out in a competitive industry.

1. The National Skill Development Corporation (NSDC) has teamed up with several organizations, including Pearson, HTMi, and HDFC Life, to support worker skill upgrading in India, promote work skills, and encourage youth to enroll in apprenticeship programs. The digital skilling initiative will focus on skilling, reskilling and upskilling students via internships, apprenticeships, and employment to 1 crore students in the Emerging Technologies.
By this initiative called "Digital Skilling," the AICTE will provide internship opportunities in technical sectors for students from 7th grade to undergraduate.
2. To reduce the skills gap in India, Tata Consultancy Services (TCS) has created a digital platform. The TCSiON skill hub is a standardized, anytime-anywhere platform for job posting, skilling, training, and certification. The company's strategic skilling organization, partners with the All-India Council of Technical Education (AICTE).
TCS hopes that more students will gain from its skill-building program. Via sponsorship programs, the public or private sectors might contribute to skill-building initiatives.
3. MTAB Engineers Pvt. Ltd is a popular company registered with the government. They provide specialized training programs to help students, job seekers, and industry professionals improve their skills. They offer training on the equipment and software needed to get started.
MTAB is well-known in the industry for being innovative and offering high-quality solutions. They have extensive knowledge of mechanical and automated systems, which enables them to guide you on the most effective ways to complete your task efficiently.
Additionally, MTAB provides career counselling and connects students with recruiters to assist with job placements. They even hire interns selected from their students to work on projects with businesses
4. Over the next 10 years, companies like Microsoft India, GitHub, and Amazon India plan to provide technical skill training to 1 crore young people. They have created their own certificate courses to encourage adults to learn about emerging technologies. All India Council for Technical Education (AICTE) to start a program called Microsoft Future Ready. Through this program, Microsoft will train students in technical skills, provide certifications, and offer support to help students complete their training so that they are prepared for employment.
5. To empower the Indian workforce AICTE has introduced a free digital skilling portal. For this joint project, it has partnered with the Ministry of Education (MoE), and the Ministry of Skill Development and Entrepreneurship (MSDE).
WHY IS THE GOVERNMENT UNDERTAKING THE ABOVE PROGRAMS AND PLANS TO CONNECT WITH SEVERAL INDUSTRIES?
GET SKILLED IN ADVANCED MANUFACTURING TECHNOLOGY WITH CNCTRAIN
One of the brands under the MTAB Technology centre is CNCTRAIN. It has been working in the field of skill development since 2011, and now it is offering digital hubs with OEMs so that faculty and students may have first-hand experience with the institute's machine inventory.
Training will be provided by engineers from the original manufacturer, in addition to e-learning content internships, projects, assessments, and FDP. Currently, CNCTRAIN is offering digital hubs with MTAB.
They offer tools and courses to help people learn important skills for different industries. Some of these include CNC, robotics, mechatronics, manufacturing automation, simulation software, e-learning, and packages for industrial skill training.
MTAB provides complete solutions with hardware, supporting software, and a training program in advanced manufacturing technology.
MTAB is known for being innovative and providing high-quality solutions. They specialize in machine design and automation and can advise customers on the best combination of machines and automation to achieve high levels of productivity
GET STARTED ON SKILLING YOURSELF BY TAKING THE FIRST STEP
1. WHAT ARE DIGITAL HUBS?
Digital hubs mean that the company will give you in-person training on the machinery available along with relevant training materials
2. WHY UPSKILL IN DIGITAL MANUFACTURING?
Upskilling in digital manufacturing and advanced automation can lead to higher productivity, efficiency, and competitiveness in modern industries.
3. WHAT ARE DIGITAL MANUFACTURING AND ADVANCED AUTOMATION?
Digital manufacturing is the use of digital technologies to improve manufacturing processes, while advanced automation involves the use of advanced robotics and AI to automate complex tasks
4. WHAT ARE AICTE'S SCHEMES FOR UPSKILLING
HTMi and HDFC Life collaborate with NSDC for skilling students, TCS created the TCSiON skill hub, while MTAB provides govt.-registered training programs. AICTE partners with MoE and MSDE fro Skill Development.
5. IS AN INTERNSHIP OFFERED FOR PROJECTS?
Yes! Internships and assessments are part of projects after the training completion.
6. WHAT IS THE MTAB PLATFORM?
MTAB is an innovative and quality solution provider in machine design and automation. They offer training for skill development globally, even in remote parts of India.
7. WHAT ARE THE BENEFITS OF THE DIGITAL HUB?
T

he digital hub offers hands-on training on available equipment and provides relevant learning material, improving practical skills and knowledge.
8. WHAT ARE THE TRAINING COURSES IN THE DIGITAL HUB?
Mechatronics, Software Simulation, CNC Trainer, Industrial 4.0 Trainer, Robot Trainer, Artificial Intelligence Advanced Mfg & Automation, Data Analysis / Analytics / Data Science / Real-Time Analytics / Data Architecture
CNCTRAIN is a spin-off from MTAB Engineers Pvt. Ltd., established in 2011 for skill development and training. MTAB is a supplier of CNC, Robotics, and Automation machines, present in 30+ countries.
10. WHY GOVERNMENT IS JOINING SEVERAL INDUSTRIES FOR UPSKILLING PROGRAMS?
India needs more skilled techies for the growing startup wave in advanced manufacturing and automation. India has advantages for manufacturing, and the government supports skill-building.